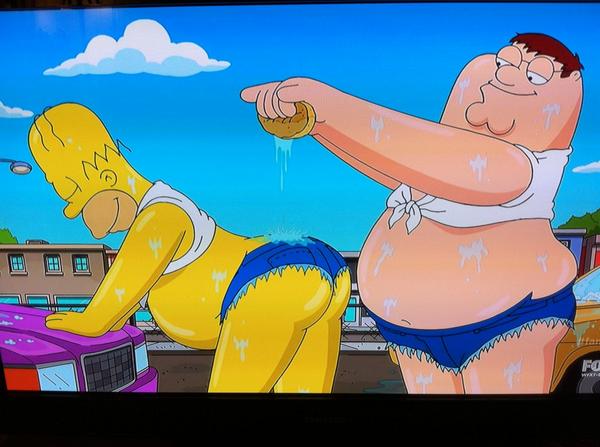 Are men much less attractive than women ?
I have been thinking this for ages, that men are much more likely to find women sexually attractive then we find them. LOL! You may say – bloody everyone knows that! Its really unfair actually. 
Firstly a man will simply go to the supermarket & see a couple of attractive girls either working there or shopping that he is interested in.
A woman on the other hand, will have been out & about all month, traveled interstate, been in 12 buildings, 24 shops & a few bars & still found not one man she can say was attractive enough to take home. Man that sucks! 
So women , in my opinion on average are so much more attractive than men. For some reason men think it's ok to be unattractive ! Well it's not !
Are women born better looking ? Or are men just not taking care of themselves like women do & think we should somehow be ok with this attraction inequality!
Well I'm not ok with it at all! 
Women diet, go to gyms, wear makeup, pedicures, manicures, botox / fillers, hair styles, face cremes, fake tans, lipo, fake boobs, body fat contouring machines, laser treatments, hair removal, hair extensions, fake eyelashes, etc, etc.
I'm not saying men don't do any of this. They do. But no where near the same dedication & ongoing commitment to look after their appearance. And, women start from their early 20's with all this upkeep (even botox for prevention) as they call it, & spend a fortune over their life-time.
No wonder a man can just go to a  supermarket for 20 min & see eye candy everywhere! Where's my eye candy I scream ! ? Yeah where ? 
No where ! Is it behind the beards that you're all growing coz you can't be bothered shaving? Or your sun kissed skin that looks aged & leather'd before you've even hit 30 coz u haven't used a face creme.. like .. ever ! Or is it your white (natural) un-fake  tan that you don't ever bother with! Maybe it's your hairy body & your pot belly that really clinches the eye candy deal !
Fuck Australia – men in this country are NOT attractive enough! & if you think for one moment that this is ok – well it's not!
Pull your fingers out blokes , because life is simply so much sadder with such little eye candy around 
Thank god my man is naturally stunning (which btw is extremely  rare) otherwise I would have been seriously depressed some time ago.
But what's annoying is he can find a good looking girl on every corner, & I have a lot to compete with. While me, I get all my eye candy at home & he certainly doesn't need to worry when I go out ! because the pitiful standards are such that I can barely even go window shopping 
Check out other great articles from Lizza Who